How to Care for Human Hair Wigs

Introduction: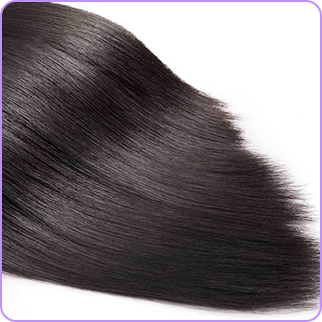 All the wigs we sell are made of human hair, which is stronger and more resistant to heat than synthetic hair. This means that they tangle less and rarely melt. However, they require slightly different care than natural hair.
Please refer to the summary of do's and don't for human hair products that we have provided.
Use the Right Products:
Please wash your hair with shampoo and conditioner without Alcohol ingredients.
Choosing the appropriate care products is crucial for maintaining the quality and prolonging the lifespan of your human hair wig. General shampoos and conditioners may contain harsh chemicals that can damage human hair wigs. Therefore, we recommend using products that are specifically designed for human hair wigs.
Pay Attention to Cleaning Frequency:
Wash and condition it every 6-8 wears(5-7 DAYS).
Washing your human hair wig too frequently can cause it to lose its shine and dry out. It is recommended to wash your wig no more than twice a week.
Comb Before Washing: Frequency:
Before washing, please comb it with a wide-toothed comb.
This will prevent tangles from becoming worse.
Gently and carefully comb the wig, starting from the roots and working your way to the tips.
Comb Before Washing:
Wash Human Hair Wigs Properly:
Refer to the short video to learn how to properly clean a human hair wig. Here are the basic steps:
Submerge the wig in warm water until it is completely soaked.
Apply shampoo to the wig and avoid rubbing it to prevent tangling.
You can lather the shampoo in your hands before applying it to the wig.
Rinse the wig with water in the same direction as the hair until all shampoo is removed.
Repeat the same process with conditioner, but avoid the roots. Blot the wig with a towel to remove excess water and let it air- dry.
Style Your Human Hair Wigs:
It is important to make sure that the cut and color of your wig suit you. Human hair wigs can be styled just like natural hair.
We recommend taking your wig to a hairdresser to restyle it for you.
Proper Storage:
To maintain the shape of your human hair wig, store it on a wig stand. Remove any tangles before storing it.
Other Tips for Maintaining Human Hair Wigs:
Use moisturizing hair spray and curly cream to keep your hair hydrated.
Avoid frequent bleaching or lightening as it can damage the hair and your health.
Do not brush or twist curly hair.
We do not recommend wearing the wig while sleeping, showering, or swimming. If necessary, wear a silk cap to bed.
Avoid brushing wet hair to prevent damage.
Keep the wig away from direct sunlight, saltwater, and chlorine to prevent drying out and dullness.
Avoid using excessive heat on the wig. Heat can damage human hair wigs just like natural hair. If you frequently curl or straighten your wig, use a hair protection spray.