How to choose human hair wigs in summer
•
Posted on April 12 2023
As hairdressers become more and more expensive, more and more people prefer to choose human hair wigs. Because it is not only easy to install, but also saves the installation cost. But it's so hot, isn't it? Many people don't know if they can continue to wear wigs. Today, let's talk about how to keep your mind cool in summer and how to choose the right hairstyle.

Can you wear a wig in summer?

Of course you can, honey. Just pay attention to two things, length and density.
If you plan to go somewhere, such as the beach, long and thick hair may ruin your vacation. Choosing a short lace front wig will make you feel more comfortable and cool in summer. As we all know, if your hair is long, you will feel hot in your neck and back. In particular, when you spend a lot of time outdoors, your hair and head may be full of sweat and grease. Imagine that. Aren't you very happy? But of course, beautiful long hair has always been the pursuit of beautiful women, so long wigs can also appear on appropriate occasions, such as banquets, dances and friends' gatherings. Long wigs can definitely make you the most beautiful superstar. As for density, low-density wigs are much lighter than high-density wigs. Therefore, we usually suggest that our friends choose 6x6 closure wigs. Because it can cover the head well, but it is very light. Moreover, thick hair will make your head feel very hot. In summer, we all want to keep a fresh appearance. Don't let your hair destroy it.
Wearing a wig in summer is a good choice, and there is another important reason. The sun is too strong in summer. You need to cover your head with something, such as a wig, which can protect your scalp and hair from ultraviolet rays.

What kind of wig is the best choice in summer?

For these reasons, you can choose a short Bob Wig of 150% density or even 130% density. You can also trim your long wig yourself. Just like boys, it is more suitable for summer. A shorter hairstyle means that your wig is lighter, you sweat less, and your scalp is cooler.

What color wig should you choose?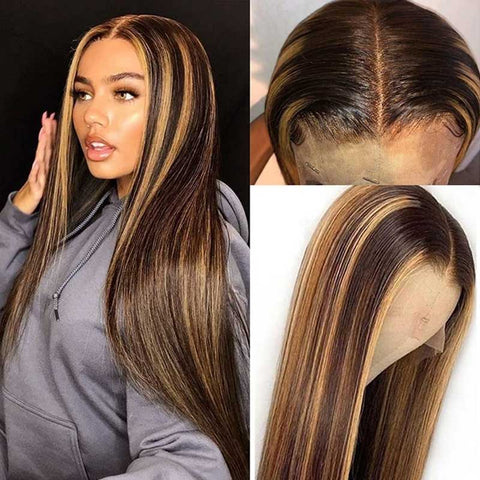 Now it's time to try a light wig! As we know, dark colors, such as black or dark brown, easily absorb sunlight. You must have had the same experience before. When you wear dark clothes to go somewhere in summer, after drying in the sun for a few minutes, you will feel that part is very hot and difficult to touch. Trying some light colors can help you avoid this problem. Besides, don't you think lighter colors belong to summer? 613 hair color: blue, pink, purple, rainbow, etc. These colors can not only make you happy, but also make you feel cool in hot summer. You'll be one of the most dazzling girls on the street.

 Alibonnie has been focused on the beauty of black women since the beginning, we aim to supply top quality wigs that all girls could afford. Our wigs are 100% virgin human hair which means the hair of one wig is from one donor. Whatever you are a wig new beginner or someone looking for cheap, real, best human hair wigs online, choose Alibonnie, you will be satisfied customer. We have HD lace wigs, lace front wigs, 360 lace wig, headband wig, curly wigs, bob wig, blonde wig, colored wigs for your choice. If you have the same idea, try it now!
1B VS 2 Hair Color

When it comes to hair color, there are a variety of shades to choose from. Choosing the right hair color can have a big impact on enhancing your ov...

Read More

Go For Water Wave H...

Water wave hair is a textured style that mimics the look of natural waves. This is a popular option for those who want to add volume and dimension ...

Read More

How Short Hair Wigs...

If you are used to longer hair and are looking for something different, or perhaps looking for a wig style that is easy to wear and maintain, then ...

Read More